New York City has always been one of the best and most popular destinations for weddings. However, it is also one of the most expensive cities in the world. A New York micro-wedding can cut down expenses without giving an inch of class.
The Bethesda Terrace is an elegant and unique location in Central Park, filled with natural light and significant history, making it a fantastic place to hold an intimate celebration.
*Spoiler Alert: The Bethesda Terrace was also the site of Chuck Bass and Blair Waldorf's micro-wedding during the finale of Gossip Girl.
Finding a place to shoot in New York can be difficult, especially when you are looking for a public area that fits a specific vision. But, having an experienced guide to help you navigate the city and find the perfect spot can be a game changer.
With two gowns and stunning florals, we think this is a day that even Blair Waldorf would approve of.
The floral arrangements were designed by Nava Floral featuring Cafe au Lait Dahlias, and the bride carried a bouquet with a variety of roses and carnations.
The Ladies Pavilion gave this bride and groom the opportunity to change the setting from the first location, while Summer changed into a second Marchesa gown. If you're looking for an even more intimate spot for a small service, The Ladies Pavilion provides another great backdrop in Central Park.
Details
While micro-weddings are small in size, they do not have to be short on detail. The invitation suite for this celebration was one of the most spectacular parts of the day.
FLATLAYS
Flatlays are another opportunity for any bride and groom to add their personality to the special day through details. Like engagement photos, flatlays can show characteristics of the couple and what makes them special. Some things to include in flatlays are family heirlooms and items that best reflect the couple's style. Even if they seem out of the box, it's always better to set them aside to be potentially photographed, than miss out on an opportunity to tell your story.
Created by Vidhi Dattani Designs, this invitation suite featured handmade paper, detailed calligraphy and topped with gold leaf detail. Contrasting from the quick and structured New York lifestyle, this invitation suite holds a romantic impression that sets the tone for the day.
DINNER & TABLESCAPE
Another part of your story is the atmosphere you create on the wedding day. New York has an abundance of restaurants to host the dinner you envision with close friends and family following the service. This allows for another opportunity to add special details, while keeping an intimate setting.
For example, this dinner table featured plates and candles sourced from Mexico with another floral arrangement designed by Nava Floral. When it comes to designing the table for you and your guests, think about adding different layers and textures to create a distinctive feel, and lots of candles for a glowing ambiance.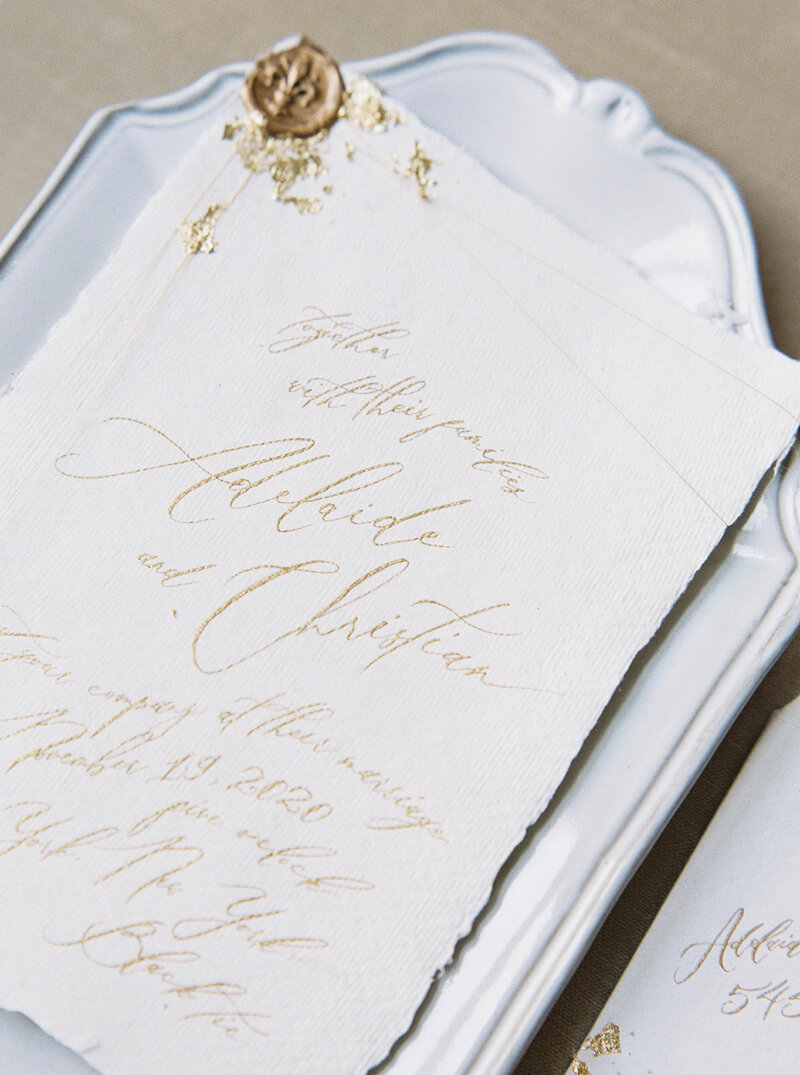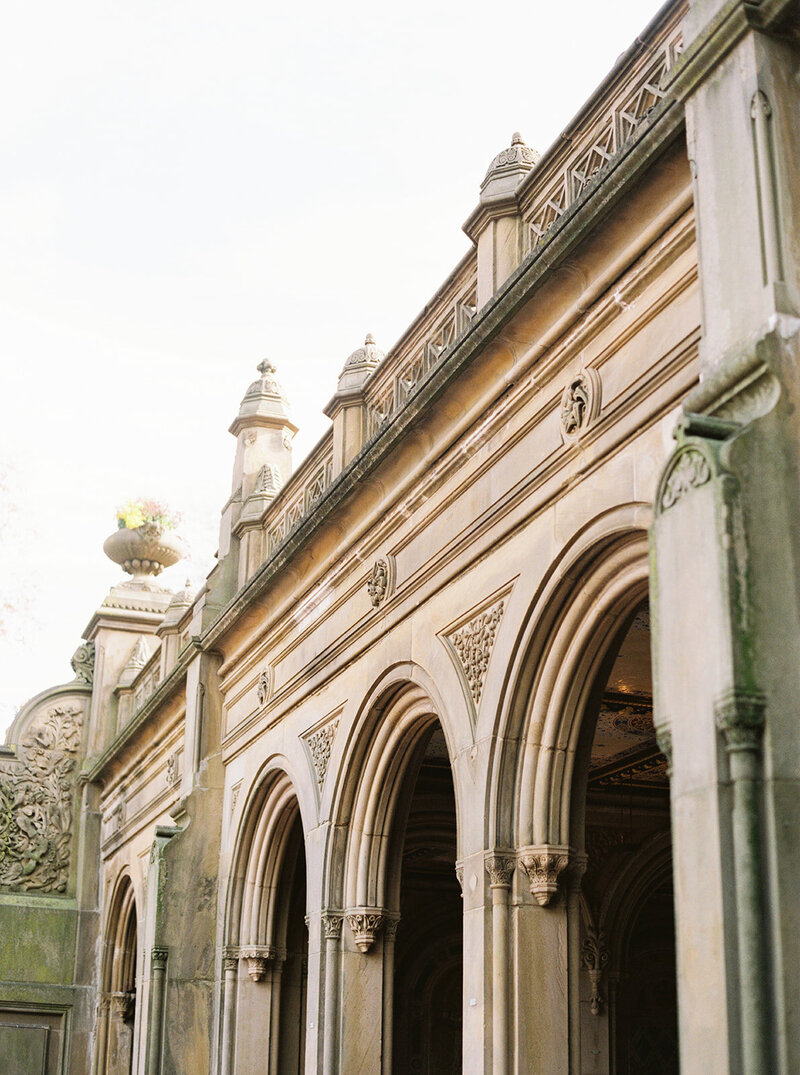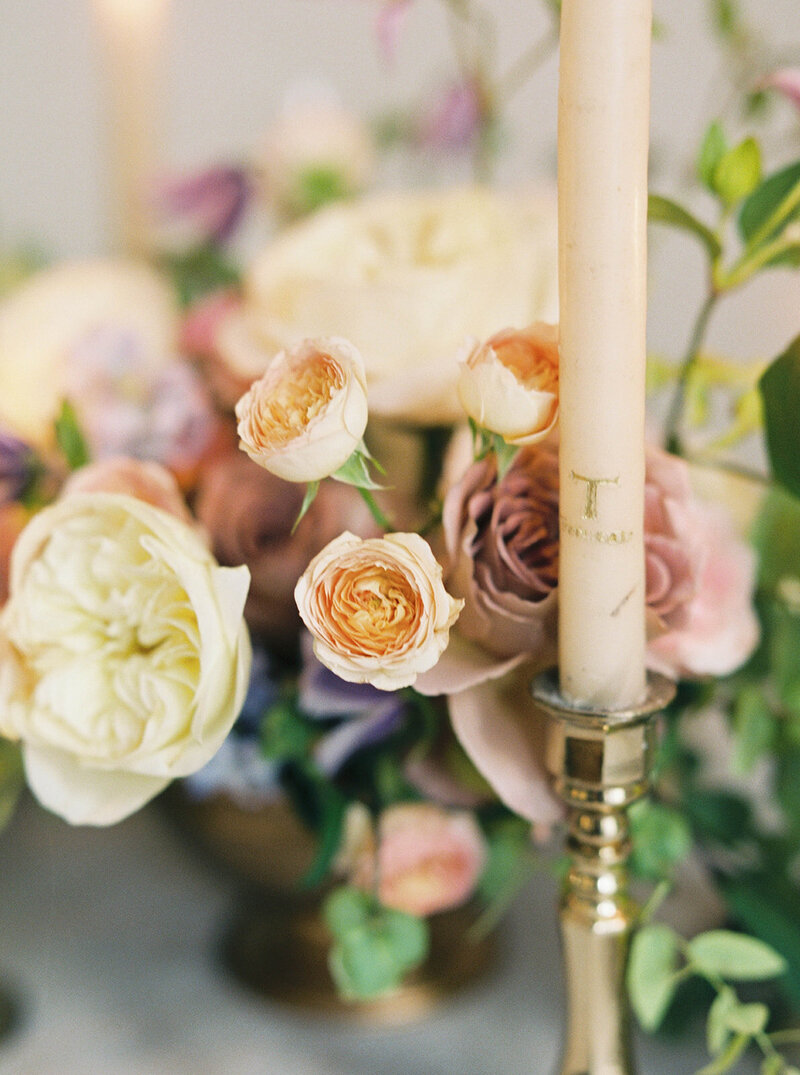 The biggest advantage that a small celebration gives you is the time you and your partner spend together. No matter the size, your wedding day is a day to celebrate the two of you joining your lives together.
Whether it's an elopement just the two of you, a micro-wedding with your closest family and friends, or an intimate ceremony followed by a large-scale celebration later, having that day be all about the two of you is something you will never forget.
With Love,